Recent Studies show gloves dispensed from Bastion Progenics™ system have 92.5% less bacterial contamination than traditionally dispensed gloves and with zero waste can reduce costs by up to 20%. Bastion Progenics examination gloves are a unique blend of nitrile and vinyl - latex free DOP & DEHP free. They are a superior fit and strength but are softer, more flexible and greater sensitivity than nitrile or vinyl. These gloves are micro-textured for excellent wet or dry grip.
Progenics™ System Features:
Gloves are dispensed cuff first – reducing the risk of contamination by not touching the finger and palm areas of the glove.
Fast and easy to use.
Cost effective due to reduced waste as gloves are dispensed individually.
Unused gloves cannot be reinserted into the box further reducing cross contamination.
The acrylic wall mounted dispenser bracket keeps gloves away from contaminated surfaces and boxes are easily removed and replaced.
Brackets are supplied in kits with screw fixings, double sided tape and mounting instructions.
Cheaper than Latex and Nitrile.
Blue glove provides easy identification in food production.
HACCP certified.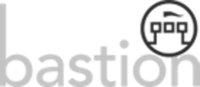 Price:
$9.95
$8.50 each when you buy 10 or more
$7.25 each when you buy 80 or more