Product Features:
Revolutionary colour coded easy-access first aid kit perfect for any workplace looking to be WHS compliant and better first aid prepared, whilst reducing the cost of first aid.
Packed in a durable and highly portable soft pack. Internal consistent box-sizing provides instant visibility into contents expiry dates and correct quantities for compliance.
First aid 'FastGuide' conveniently located on the cabinet door to ensure an effective response to common workplace injuries and to assist responders in being able to easily select the correct contents for first aid treatment.
Exceeds requirements of the WHS Code of Practice for 1-25 persons.
Dimensions: 37cm (W) x 22cm (D) x 32cm (H)
Weight: 3.4kg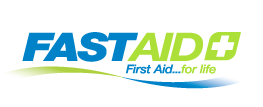 ---
Intended Purpose:
A convenient collection of equipment and materials for the rapid, initial treatment of an injury.
Health Warning:
Always read the label and follow the directions for use.