Holiday Safety!
17 December 2018
---

Take care, more than ever before - the busy weeks prior to the holiday season can lead to greater workplace danger!
With busier workloads and more distractions, it's when incidents can happen. More Victorian workers die in the weeks leading up to the holidays, than any other time of year!

Put Safety at Work First! Take care and stay safe for your loved ones. All they want for Christmas is you!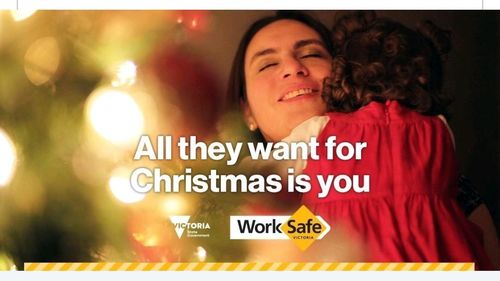 We're here to help you & your team stay safe on the job!
At SWF Group our mission is "To help you achieve safety at work first, through the dependable supply of quality, cost effective and hassle-free workplace safety solutions, specific to your workplace." We stock a comprehensive and innovative range of Workwear, Footwear, PPE, First Aid, Corporate Clothing, Site Safety, Protective Clothing, Safety Signs and Materials Handling Equipment.
SWF Group | "Safety at Work First!"
#SafetyAtWorkFirst #WorkSafeHomeSafe #Holidays #WorkplaceDanger #Christmas #Workloads #Distractions #Incidents